Permanent Basement Waterproofing Solutions in Centreville, VA
There is no reason to stick with a wet basement when all it can bring you are problems. Since 1986, NV Waterproofing & Foundation Repair has provided basement waterproofing services to homeowners who were ready for a solution. Our in-depth analysis of your wet basement problems will then provide us with the correct feedback to present you a solution that is tailored to your home. Some of our permanent fixes include both interior and exterior waterproofing. If you are experiencing standing water or wet areas, damp or discolored walls, musty smells, or water seepage where the floors and walls meet, its time to give us a call and get your FREE basement waterproofing estimate.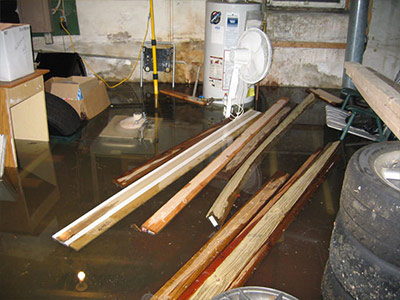 We can help you prevent this from happening in your basement with our complete basement waterproofing services!
Crawl Space Repairs For Healthier Living
The functionality of your crawl space is just as important as any other place in your home. If rot and mold start to grow then the structure of your home is in jeopardy. Crawl spaces that aren't properly sealed allow mold spores to potentially travel into your home affecting your living spaces and allowing heated and cooled air a way of escaping. Your free estimate involves a trained specialist inspecting the entirety of your crawl space, a professional consultation to go over your problems with our solutions and the written quote. Don't wait any longer and get in contact with us today!
Foundation Repair Services
After inspecting your foundation and walls and determining what are the best repairs for your home, you can feel comfortable and safe knowing that all our foundation repair products are patented solutions that will fix your problems the first time. Our warrantied products are only available through us and can help fix a number of foundation issues. Some of the foundation problems we fix are:
Foundation Walls
Floor Problems
Soil Problems
Tilting Chimneys
Bowing Walls
and more!
If you are ready to get started on repairing your home's foundation, wet basement, or crawl space. call NV Waterproofing & Foundation Repair now and receive your FREE no-obligation estimate!